religion mythology
n=8
Religion
b: How Oysters see the sun through water
What: From Moby Dick; "Yes, there is death in this business of whaling - a speechlessly quick chaotic bundling of a man into Eternity. But what then? Methinks we have hugely mistaken this matter of Life and Death. Methinks that what they call my shadow here on earth is my true substance. Methinks that in looking at things spiritual, we are too much like oysters observing the sun through the water, and thinking that thick water the thinnest of air."
Writer: Herman Melville
LCC: BL
Where:
Date: Oct 24 2009 5:44 AM
Weak Mind
What: "A weak mind is like a microscope, which magnifies trifling things, but cannot receive great ones."
Writer: Lord Chesterfield
LCC: BL
Where:
Date: May 29 2010 7:11 AM
The Island On Lost(tv Show)
b: The mound in the Egyptian Creation myth
What: "At the moment of creation, a mound rose out of the limitless waters-just as a muddy mounds emerge from the Nile after the annual flood recedes. On this mound the creator god appeared and brought light to the world." From Art Through The Ages, page 54, Fred S. Kleiner. This a Very good book for an overview of Art. ---> But as it relates to Lost, the island in this show appears to be hidden,not by water but by some anomalous earthy magnetic field which appears to come and go and can hide the island from modern technologies. The characters on this show play and live on this island the way the Egyptian deities play on their Nilotic mound.
Writer: LucretiaGermanica
LCC: BL
Where:
Date: Dec 25 2010 2:30 AM
Comedy Central Censoring South Park
a: Comedy central censoring south park ~
b: George Carlin muzzling himself
What: "Comedy Central censoring South Park is like George Carlin muzzling himself! I enjoy watching South Park poking fun at all the world's cults......"
Writer: marcehole
LCC: BL
Where:
Date: Jul 11 2011 1:54 AM
God As Burned Out Lamp?
b: an oil lamp that has burned out
What: "Aren't some mystics interpreting the bible as a cypher? In theri view nothing is what it seems in it. I like the Kabbalists notion that God is like an oil lamp that has burned out, you can find traces of the oil in everything, including tress and grass...."
Writer: katisumas
LCC: BL
Where:
Date: Jul 31 2011 1:03 PM
Star Wars As Knights Of The Round Table
b: King Aurthur's knights of the round table
What: "Star Wars is like a King Aurthur's knights of the round table, or spiritualist story about good vs. evil, just set in space. It discusses a quasi-religious struggle between right and wrong, and the struggle of rightful Camelot style kings vs. vicious tyrants. It is a fairy tale, or fable."
Writer: Zombie Ryushu
LCC: BL
Where:
Date: Dec 3 2011 10:32 AM
It The Vessel That's The Issue....
What: "Our dogma may be symbolic and metaphorical, but its literal sense is indispensable to us as the vessel of the Mystery. The Virgin Birth is like a clay jug, in which the rarest of late-harvest wines is carried. Without the jug, we could never taste the wine. Likewise, the supernatural incomprehensibility of the Incarnation is contained in the Dogma of the Virgin Birth, so that we might in some way adore it."
Writer: BILL TESKA
LCC: BL
Where:
Date: Nov 29 2012 5:56 PM
And Jesus Is The Chlorophyll
What: "And without this light then no growth takes place. And without this light, even a plant that previously was alive and is cut off from light for a long period of time will eventually die, won't it? This photosynthesis is like this spiritual light that we're talking about. A Christian just can't grow without love, without this spiritual light."
Writer: James Dearmore
LCC: BL
Where:
Date: Dec 13 2012 1:14 PM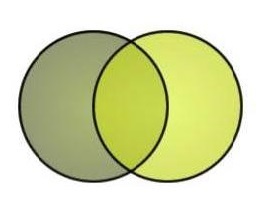 METAMIA is a free database of analogy and metaphor. Anyone can contribute or search. The subject matter can be anything. Science is popular, but poetry is encouraged. The goal is to integrate our fluid muses with the stark literalism of a relational database. Metamia is like a girdle for your muses, a cognitive girdle.
---
Browse Analogies by Library of Congress Catagory:
---