Random Analogies
A Male Cow And Male Horse?
b: marrying a horse with a cow
What: "A gay marriage is like marrying a horse with a cow. If not for man and woman, there would not be the concept of MARRIAGE ! Two men or two women living together would never, in any society, at any time in history, ever invent the concept of marriage."
Writer: Regular Guy
LCC:
Where:
Date: Nov 19 2012 7:30 PM
Substance It Has....
b: tofu :a metaphor for life
What: "We've been eating oatmeal for breakfast for a few years now. Whenever people hear "oatmeal" they usually visualize a boring bowl of bland porridge. There is also the "my kids won't eat it" factor. Oatmeal is like tofu :a metaphor for life. It's boring, until you choose to make it exciting."
Writer: healthymama
LCC:
Where:
Date: Dec 20 2012 10:29 AM
What:
"In some respects, the serial killer is like the mythical vampire-neither can help themselves in the horrors they create toward mankind. Of course, the vampire feeds on human blood for sustenance, and in a way the serial killer is able to sustain himself or herself through the pleasure they gain from taking another human life, often after torturing the victim."
Writer: GARY C. KING
LCC:
Where:
Date: May 13 2014 7:23 PM
What:
"Paleontology is like any other science: Practitioners examine the available evidence, trade ideas back and forth, erect tentative theories, and wait to see if those theories stand the test of time (or flurries of criticism from competing experts)."
Writer: Bob Strauss Dinosaurs Expert
LCC:
Where:
Date: Jun 4 2015 7:25 PM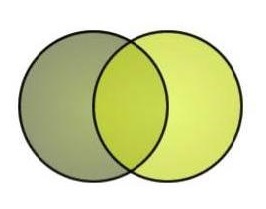 Browse Analogies by Library of
Congress Catagory: