Random Analogies
Academia
What: "This points out how the academic and commercial value systems are different. Academia is like page-rank: your value is defined by what everybody else thinks of you."
Writer: William Cook
LCC: L
Where:
Date: Dec 31 2010 5:53 AM
Not One Watches Either
What: "The best comparison is to say Breaking Bad is like Brazil in soccer, it's amazingly good but no one really watches soccer or this show so it goes mostly unnoticed except by the most astute of fans"
Writer: Dantzler Smith
LCC:
Where:
Date: Apr 10 2012 11:02 PM
I Still Tastes Good
a: Chicago deep dish pizza ~
b: sex with a corpse made of sand paper
What:
See the diatribe in the link.
Writer: John Stewart
LCC:
Where:
Date: Nov 16 2013 6:20 PM
What: "Viewed at the cinema, Apocalypse Now is like a lucid dream, so beautifully photographed that you could freeze frame any second of it and it'd be like a National Geographic pictorial on acid. The actual scenes of apocalypse - from the US bombing of villages to the Hindu ritual slaughtering of a cow - all conspire to make hell on earth look strangely graceful, while Brando himself is always lit from the periphery of the shadows: his face becomes a photographic art in itself."
Writer: Not Stated
LCC:
Where: Reference Link Has Evaporated
Date: Aug 1 2014 4:44 PM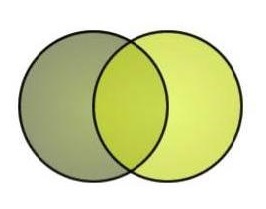 Browse Analogies by Library of
Congress Catagory: