Random Analogies
Justin Bieber=Smoking?
What: "Justin Bieber Fact # 12: Justin Bieber is like smoking, the damage he does to people should be illegal, yet some people actually want it around. Over-hearing a Justin bieber song is the equivalent of second hand smoke. It's the same thing for smoking; please go outside while you listen. No one wants that around. Plus it's illegal in most places in Illinois."
Writer: Kristy69
LCC:
Where:
Date: Sep 29 2011 12:10 PM
b: a sticky nylon stocking
What:
"The biofilm that wraps itself around all your teeth, near and under the gums, can only be removed by your dentist or hygienist. This biofilm is like a sticky nylon stocking that traps bacteria and its compounds and protects them from your toothbrush, floss and mouth rinse."
Writer: Not Stated
LCC:
Where:
Date: Apr 28 2014 10:06 PM
What:
"Wage theft is like a rodent problem, if we don't stop it, it will continue to grow and grow. "
Writer: Gui Yang
LCC:
Where:
Date: Sep 1 2014 7:47 PM
What:
"The music industry is like the stock market," he says. "You have your blue chip stocks like Kool & the Gang, who haven't had a hit in 30 years, but they have a body of work. They're going to stay the same price."
Writer: Steve Einzig
LCC:
Where:
Date: May 31 2015 7:48 PM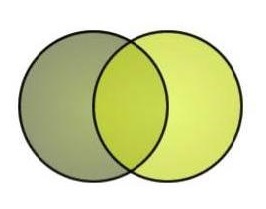 Browse Analogies by Library of
Congress Catagory: