Random Analogies
Within Pulsars....
b: seeing the Ferrari take off
What: "The radio waves are like the hum of a Ferrari. It certainly doesn't tell the whole story about the energy that can be unleashed. But the gamma rays are like seeing the Ferrari take off," Romani said. "Now we have a real chance at understanding the power coming out of pulsars."
Writer: Patrick Nolan
LCC:
Where:
Date: Aug 26 2013 5:06 PM
What:
"Mid insists she has no secret recipe. Instead, she says, it's all in the chocolate. "Chocolate is like cars. You have your Volkswagons, your Fords, and your Cadillacs. What I buy is the Mercedes of chocolate." It must be, because Mid started making her candy 32 years ago, using 500 pounds of chocolate and selling her treats at Christmas and Easter from her home."
Writer: Mildred (Mid) Mandichak
LCC:
Where: Reference Link Has Evaporated
Date: Aug 5 2014 7:14 PM
a: evolutionary psychology ~
What:
"evolutionary psychology is like its cousin psychology - not really a science yet, as it has no real predictive power that defines a good theory.
(That is, there is no psychological theory of behavior I am aware of that predicts anything about people in the same general way that physics predicts a ball will make a sort-of-parabola when you toss it. Evolutionary psychology has the problem that too often the people doing it base their premise on a very narrow range of societal possibilities). "
Writer: Jesse
LCC:
Where:
Date: Dec 15 2014 2:44 PM
What:
"At one point he says modern artists are like priests; they offer no proof of meaning, asking us to just have faith in the ideas. Another time, modernism is described as imagination without skill. We come to doubt the abilities of the artists as they discuss their more conceptual works."
Writer: Rebecca M. Alvin
LCC:
Where:
Date: Jun 4 2015 7:56 PM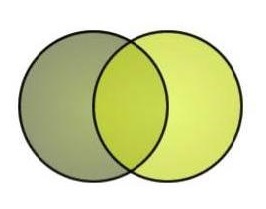 Browse Analogies by Library of
Congress Catagory: