Random Analogies
Reading Hemingway
What: "Suffice to say that reading Hemingway is like living a lucid dream, as ideas leap off the page into your head. And they stay there, like ribs between your teeth after a barbecue."
Writer: Nigel ...
LCC:
Where:
Date: Sep 2 2010 11:35 AM
b: a carrier pigeon for the brain
What: "The nerve cells in the Substantia Nigra produce a substance called dopamine. Dopamine is like a carrier pigeon for the brain. It takes messages from one part of the brain to another, telling it how to control movements in the body."
Writer: Not Stated
LCC:
Where:
Date: Oct 29 2013 11:00 AM
What:
"In some ways, the marine ecosystem is like a single organism, where the sum of photosynthesis and respiration among countless forms of life adds up to a three-dimensional global metabolism. The fact that ocean circulation is always moving stuff around makes it difficult to study these processes - unlike studying trees in a forest, one can't return to look at the same organisms day after day."
Writer: E.D. Galbraith
LCC:
Where:
Date: Jul 24 2015 3:20 PM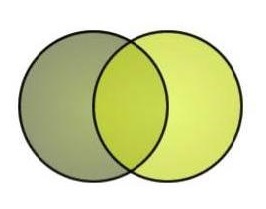 Browse Analogies by Library of
Congress Catagory: