Random Analogies
Back-packing On Water
What: "If you enjoy the outdoors, paddling a kayak is like back-packing on water. You get to go to places and see things you would not have been able to without some form of paddle craft."
Writer: Not Stated
LCC:
Where: Reference Link Has Evaporated
Date: Feb 15 2012 10:11 PM
Round And Round It Wrapped......
b: baseballs wrapped in a spaghetti
What: Chromatin is a combination of protein and DNA that occurs in the Eukaryotic nucleus. The ball portion in this analogy is the protein portion which is made of positively charge amino acids that bind to the negative charges of the DNA spaghetti. The DNA is wrapped around the protein which enables a very long piece of DNA to be stored in a very small space.
Writer: mattyflynn
LCC:
Where: Reference Link Has Evaporated
Date: Dec 12 2012 7:07 PM
It's A Lika Showa Biza......
What: "I think high fashion is like performance art, lots of theatre and experimentation, and that is why it is so much fun to see. Yes, clothing is an art form in so many ways."
Writer: mendofleur
LCC:
Where:
Date: Apr 2 2013 4:49 PM
b: a nice apartment over a meth lab
What: see the link.
Writer: Robin Williams
LCC:
Where:
Date: Sep 25 2013 6:50 PM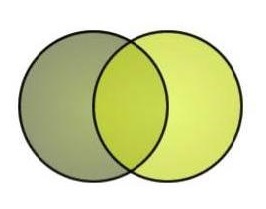 Browse Analogies by Library of
Congress Catagory: