Random Analogies
What:
"It may sound foreign to you, but the brain-stem can be found in the passage from a conglomerate of the mesencephalon, the pons and the medulla oblongata to the backbone, where the recessed area of the neck is. The mesencephalon is located between the cerebrum and the cerebellum. The pons is like a bridge. "
Writer: Not Stated
LCC:
Where:
Date: Dec 31 2013 8:00 PM
Cell As Volleyball Game
What:
"The Nuclear Membrane is like the middle blocker because they control what gets to the nucleus. "
Writer: Erikka
LCC:
Where:
Date: Feb 27 2014 5:35 PM
b: hurricanes of the photosphere
What:
"Sunspots are like the hurricanes of the photosphere, large storms not of rain and wind, but of intense magnetic activity caused by twisting tubes of magnetic flux deep inside the sun. These tubes wind through the innards of the sun and pop out into the surface from time to time."
Writer: Brian Ventrudo
LCC:
Where:
Date: Feb 7 2015 10:22 AM
What:
"Hovanessian says that CD4 receptor is like an anchor on the cell, to which HIV attaches, while CD26 is the door through which it enters. CD26 reacts with a part of the virus's protein coat called the V3 loop. Hovanessian says that this sequence is like the key which opens the CD26 door."
Writer: Not Stated
LCC:
Where:
Date: May 21 2015 11:01 AM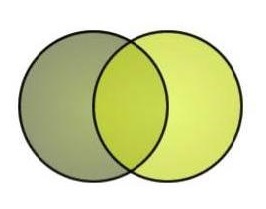 Browse Analogies by Library of
Congress Catagory: