Random Analogies
Successful Investing
a: Successful investing ~
What: "Successful investing is like planting acorns and watching them turn into oak trees. Speculating, on the other hand, is like playing with".....See the link for the rest......
Writer: Steve Sarnoff
LCC: H
Where:
Date: Jan 4 2011 2:13 AM
Business Analyst
What: "Also, no one ever seems to lose their job even tho day after day something unexpected happens in the economy. I guess being an analyst is like the TV weatherman , reality only exists one day at a time."....I say it depends on who a given analyst is working for and what the general agenda of their organization is.
Writer: mediamarv
LCC: HG
Where:
Date: Jan 26 2011 2:10 AM
Grammar Is Like Fashion
What: "The subjunctive. we hardly ever use it - it is a very OLD form of English grammar! Grammar is like fashion - it goes out of style and we don't use it now!"
Writer: Ronnie
LCC:
Where:
Date: Sep 12 2011 6:41 PM
Federal Bureaucracy is like a huge wheel
What: "Once started, the Federal Bureaucracy is like a huge wheel, crushing everything in it's path. The guy spreading lawn fertilizer may be faced with Federal fines, and/or jail time, if not in compliance with Federal regulations."
Writer: Jim Brauhn
LCC:
Where:
Date: Sep 29 2011 11:38 AM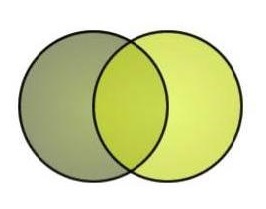 Browse Analogies by Library of
Congress Catagory: