Random Analogies
Fear And Loathing In Graduate School
b: learning to ride a bike
What: "Good writing is like learning to ride a bike; once you struggle through the crashes and learn how to do it, you never forget it. And it is a skill that will serve graduate students well throughout their careers."
Writer: Barbara ?
LCC:
Where: Reference Link Has Evaporated
Date: Mar 15 2013 3:55 PM
The Dance Of The Surgar Plum Dna
What: "Cell division is like a dance, where chromosomes have to follow a tight choreography. But like the best dancers, chromosomes sometimes make mistakes."
Writer: Thoughtomics
LCC:
Where:
Date: May 2 2013 11:23 AM
What: "Jargon is like Lego: start fixing it together and you soon have something sturdily built but quite impossible to recognise."
Writer: Simon Hoggart
LCC:
Where:
Date: Oct 14 2013 8:08 PM
What:
"If fermions are like the bones and muscles of the body, bosons supply the nerve impulses that provide their dynamics."
Writer: Paul Halpern
LCC:
Where:
Date: Feb 1 2015 10:47 AM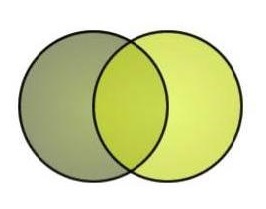 Browse Analogies by Library of
Congress Catagory: