Random Analogies
Gene Is Like A Noun
What: "In the language of life, each of the ~23,000 genes/proteins encoded by the human genome is like a noun with its own special meaning. The possible interactions and functions of these proteins are akin to verbs. If we want to make real progress in understanding how cells work, a lot more researchers will need to markedly expand their biomolecular vocabularies. Otherwise, we will have a lot of data, but little knowledge."
Writer: s_pelech_kinexus
LCC: QR
Where:
Date: Jul 31 2011 12:50 PM
Congress As Marionette
What: "Congress is like a marionette - with strings that make it dance. The "strings" are tangled with competing masters, so it's no wonder the dance is mostly futile movements - but entertaining nonetheless."
Writer: denismenis
LCC:
Where:
Date: Jan 18 2012 12:27 PM
It's All About Context
What: "Ozone is like cholesterol - there's a good kind and a bad kind. And the trick is knowing the difference so you can do something about it."
Writer: karin meyer
LCC:
Where: Reference Link Has Evaporated
Date: Dec 13 2012 11:06 AM
Car-death-tragic
What:
In Terms of Death, yes. They both were most active in the same time period. Both artists died in car crashes. Yes sir-ee...
Writer: Not Stated
LCC:
Where: Reference Link Has Evaporated
Date: Jun 10 2015 4:16 PM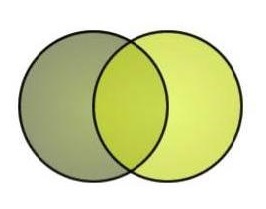 Browse Analogies by Library of
Congress Catagory: