Random Analogies
Reading Hemingway
What: "Suffice to say that reading Hemingway is like living a lucid dream, as ideas leap off the page into your head. And they stay there, like ribs between your teeth after a barbecue."
Writer: Nigel ...
LCC:
Where:
Date: Sep 2 2010 11:35 AM
Dualing Couples
What: "American politics is like two annoying friends you didn't really like breaking up and then chewing your ear off about it forever."
Writer: umair haque
LCC:
Where:
Date: Nov 18 2012 11:45 AM
Telescope As Rain Bucket
b: precious raindrops from space
What:
"As most technology evolves it seems to get smaller, but telescopes just get bigger and bigger because they need huge mirrors. Photons are like precious raindrops from space and astronomers want the biggest possible buckets in which to catch them."
Writer: Not Stated
LCC:
Where:
Date: Jan 10 2014 6:54 PM
b: high-performance sports car
What:
"A nuclear reactor is like a high-performance sports car built to go 600 miles per hour in a world where the speed limit is 60. To run it safely, you'd need to keep one foot on the brake pedal--all the time. (And "game over" if the brakes fail.)"
Writer: Gar Smith
LCC:
Where:
Date: Dec 24 2014 10:02 AM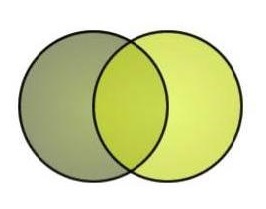 Browse Analogies by Library of
Congress Catagory: