Random Analogies
b: joining two parties that don't like each other
What: "Hollandaise is a finicky sauce. Essentially, it involves creating and maintaining two separate emulsions. Forming an emulsion is like joining two parties who don't want to be together, like oil and water, and coercing them to live together in peaceful harmony. "
Writer: amydeline
LCC:
Where:
Date: Jun 7 2013 5:55 PM
a: anisotropic material ~
What:
An anisotropic material's material properties vary with direction within the material. A well made road bike demonstrates this phenomena. The side to side stiffness of a bike is very high so that maximum power is transfer from the pedals and crank arms to the rear wheel. However the same stiffness in the vertical direction, think of a line moving from the real axle to the seat post, would be undesirable. if this segment of the bike frame where stiff, all the bumps in the road would be transferred to the butt and back of the rider. This portion of the bike frame is much more flexible than the rest of the bike.
Writer: Lucrezia
LCC:
Where: Reference Link Has Evaporated
Date: Dec 2 2014 7:10 PM
b: the superhero versions
What:
"For any readers who might not know, sedimentary rocks come from sand/mud/etc being deposited and then squished a whole lot over millenia to turn them into rock. Different from igneous rocks, like granite, that come from the rock melting of volcanic activity and metamorphic rock that are normal rocks that have been squished and pressurized even more due to plates colliding. Metamorphic rocks are like the superhero versions of sedimentary and igneous rocks. Super hard and durable slate (for roofs and sidewalks) is the metamorphic version of mudstones, statue-making marble the metamorphic version of soft, sedimentary limestone."
Writer: Jenny Hoople
LCC:
Where:
Date: Dec 9 2014 2:58 PM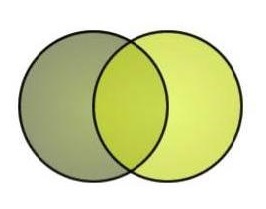 Browse Analogies by Library of
Congress Catagory: