Random Analogies
A Little Molecule That Does A Lot.....
b: a highly specialized key
What: "Each hormone is like a highly specialized key, designed to transmit its message only to certain target receptor cells that are capable of recognizing that particular hormone. Hormones act by turning on or off the genes for a special function, or by regulating the rate at which these functions are performed."
Writer: Terri L. Saunders
LCC:
Where: Reference Link Has Evaporated
Date: May 9 2013 5:52 PM
What: "The golgi apparatus is like the postal service since both package materials to be shipped. Protein is the product that ribosomes manufacture and would be similar to the product produced in the factory. The cell membrane is like a fence surrounding the city. Lysosomes are like a scrap yard and the nucleolus is like the carpenter's union which builds the factory."
Writer: trophyhunter1
LCC:
Where:
Date: Dec 28 2013 9:29 PM
What:
"Investing money in wind energy is like buying expensive food that is low in calories. Every day you spend more money and lose more weight. As time goes on you have less energy and less money. Eventually, you either end up in the hospital or the poorhouse."
Writer: Tupi, Bradley
LCC:
Where:
Date: Mar 8 2014 5:43 PM
a: Genetic modification ~
b: mixing Brad Pitt's genes
What:
"Selective breeding is like the deliberate pairing of Hollywood celebrity Brad Pitt with Oriental beauty Gong Li to try to guarantee an attractive, good-looking progeny. In contrast, genetic modification is like mixing Brad Pitt's genes with the genes of a cheetah to produce a good-looking human Olympic sprinter."
Writer: Not Stated
LCC:
Where:
Date: Dec 26 2014 12:59 PM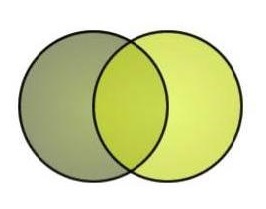 Browse Analogies by Library of
Congress Catagory: