Random Analogies
Maybe It Is...
What: "A chemical equation is like a recipe for a reaction so it displays all the ingredients or terms of a chemical reaction. It includes the elements, molecules, or ions in the reactants and in the products as well as their states, and the proportion for how much of each particle is create relative to one another, through the stoichiometric coefficient. The following equation demonstrates the typical format of a chemical equation:"
Writer: Not Stated
LCC:
Where:
Date: Jul 24 2013 7:23 PM
b: light sponge +light funnel
What:
This system absorbs light and channels that energy into use molecules used for producing sugar.
Writer: Lucrezia
LCC:
Where: Reference Link Has Evaporated
Date: Dec 17 2014 12:13 PM
The Velcro Teflon Duality
What:
"People strong in Feedback are masters of giving messages that will stick for others and help them to develop. They know that negative feedback is like Velcro (it sticks), whereas positive feedback is more akin to Teflon (it slides off us). To counter this, they will have developed their own techniques to ensure their positive feedback hits the mark, allowing people to enhance their confidence as they develop their ability."
Writer: Alex Linley
LCC:
Where:
Date: Dec 20 2014 11:32 AM
What:
" Genetic engineering is like moving a single recipe from one cookbook to another"
A paper that explains things very clearly.
Writer: Patricia M. Hain et al.
LCC:
Where: Reference Link Has Evaporated
Date: Dec 26 2014 7:20 PM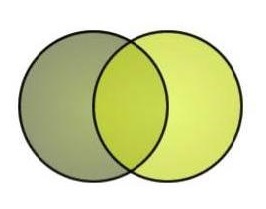 Browse Analogies by Library of
Congress Catagory: