Random Analogies
2 Cards Against The Middle
b: two boards leaning on one another
What: "I once heard an analogy that a successful marriage is like two boards leaning on one another. If one board leans too hard, the other will fall over. It's a balancing act. And that balancing act can be scary."
Writer: Beth Dozier
LCC:
Where:
Date: Mar 8 2013 3:15 PM
What:
"I'm sure you already know that mitochondria are the "powerhouse of the cell", which involves pumping protons across the inner mitochondrial membrane to generate a proton gradient. Generating the proton gradient is like charging a battery, and it provides the energy required for various mitochondrial proteins to function."
Writer: electronseer
LCC:
Where:
Date: Dec 6 2014 10:28 AM
What:
"Volume is like the water in a hose pipe, and the greater the water pressure, the more powerful the flow."
Writer: Anna
LCC:
Where: Reference Link Has Evaporated
Date: Jan 6 2015 10:13 AM
b: stealing from the future
What:
I heard a radio interview of Jerry Brown and he used the phrase "stealing from the future" in his 2015 inauguration speech. There is so much debt in America at this time and in essence this is what is occurring. The theft of the future generations, by the generation that is currently is power.
Writer: Lucrezia
LCC:
Where: Reference Link Has Evaporated
Date: Jan 10 2015 10:25 AM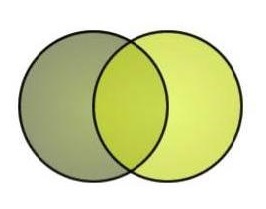 Browse Analogies by Library of
Congress Catagory: