Random Analogies
A Kayak Is Like Any Other Consumer Good
b: any other consumer good
What: "A kayak is like any other consumer good in that it should perform as the manufacturer claims it will. Check the manufacturers fine print for the life and terms of the warranty. Most reputable manufacturers will stand behind their products, but it is imperative that you know the warranty terms before your purchase."
Writer: Not Stated
LCC:
Where:
Date: Feb 15 2012 10:18 PM
The Pet Door Model Of The Unconcious
What: "Acceptance is like a pet door through which all good qualities would get into us."
Writer: Not Stated
LCC:
Where:
Date: May 10 2012 4:16 PM
What: "The amygdala is like a librarian, granting access to a plethora of memories and knowledge we've learned over the years; however, several files are inaccessible, as a subconscious measure to control the trauma we invoke onto ourselves."
Writer: Lenny Benologa
LCC:
Where:
Date: Oct 17 2013 10:48 AM
What:
"Diffusion is the concept from experimental science. Molecules will move cross cell membranes, form high concentration to a low concentration. To me, diffusion is like tree branches. The starting point is the root. And it distributes the nutrition to the branches, and then sub-branches, finally reach to the tip. "
Writer: Qing Wang
LCC:
Where:
Date: Dec 30 2013 6:49 PM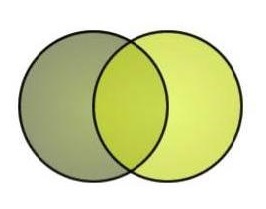 Browse Analogies by Library of
Congress Catagory: