wind energy
n=9
What: "Move your breath through all the nooks and crannies of your legs. Imagine your wind energy is like a warm, friendly breeze blowing through the grand canyons of your groins. Can your breath help you find the middle path within a challenging position? Maybe it can create space in your mind, which in turn can create space in your hips. "
Writer: Cyndi Lee
LCC:
Where:
Date: Mar 8 2014 5:20 PM
????
What:
"Wind Energy is wild stuff and very tricky to handle.
Capturing wind energy is like riding a antelope when we could
be using Volkswagen. Wind is free until the government
manages to put a tax on it and many people assume that wind
energy will therefore be a bargain. If that were so, then we
would see windmills everywhere but of course there is no such
thing as a free lunch "
Writer: Mr. Siddharth Joshi B. Mr. Astik Dhandhia C. Dr. Vivek Pandya
LCC:
Where:
Date: Mar 8 2014 5:22 PM
What:
"It's just the idea of having your own power to get away from having to worry about the costs," he says. "Wind energy is like a newborn baby; it takes time to grow. Wind machines are proving themselves. 1 think in the future they will solve all those little problems, and you'll be able to make money with wind machines."
Writer: Bert Oksness
LCC:
Where:
Date: Mar 8 2014 5:25 PM
What:
"Wind Energy is like Marmite. No middle ground. Despite knowing next to nothing about what it's all about, you're either for or against. Me, I'm for on all counts. I think wind turbines are beautiful. And, yes, I would want one sited outside my house - if it was a Small Wind turbine. Here, there's a very important point of public information that the nay-saying Daily Mail Ostrich Army is refusing to acknowledge or broadcast: Small Wind is very different to Big Wind. Of course, to 99% of the public, there is only Wind. Why split it into Big, Medium or Small? Well, this is the industry's weakness in its very strength."
Writer: markgriffithsbrand
LCC:
Where:
Date: Mar 8 2014 5:42 PM
What:
"Investing money in wind energy is like buying expensive food that is low in calories. Every day you spend more money and lose more weight. As time goes on you have less energy and less money. Eventually, you either end up in the hospital or the poorhouse."
Writer: Tupi, Bradley
LCC:
Where:
Date: Mar 8 2014 5:43 PM
b: a taxi that comes to your house at 2am
What:
"Wind energy is like a taxi that comes to your house at 2 oclock in the morning on christmas day to pick you up for your holiday in Spain in July, but the driver tells you it will save the world because it is very cheap, cheap it may be but it is of no use to any one. "
Writer: Not Stated
LCC:
Where:
Date: Mar 8 2014 5:41 PM
b: hiring one of my teenage sons
What:
"Subsidizing wind energy is like hiring one of my teenage sons to work in my construction business. They are seldom there when there is real work to be done. When they do show up they have a highly inflated opinion of their relative contribution to the task at hand. Nevertheless they demand to be paid far more than their adult coworkers for their juvenile efforts. And they then reward you by keeping you up all night with incessant and annoying noise that you are absolutely powerless to stop."
Writer: Kevon Martis
LCC:
Where:
Date: Mar 8 2014 5:49 PM
What:
"Wind energy is like buying the house , invest big now and have the fuel almost free for the next five billion years when the sun will enlarge to engulf the earth. Gas is like living on rent, more and more expensive each year and when it runs out as it will, mass starvation and death."
Writer: arun1
LCC:
Where:
Date: Mar 8 2014 5:54 PM
An Article That Cut Through A Lot Of The Shit.....
What:
Much schilling from Coal burners
Why?
"David C. Brown, a company lobbyist for the Exelon Corporation, noted that the federal government's subsidy to the wind-energy industry was partly responsible for the shutdown of a coal plant in Montana."

And
"Wind energy is like a (bad) vending machine. When you are most hungry, you get the least amount"

It's about who's getting financially screwed and who's the most connected in the US Congress.
Writer: Jonathan A. Lesser
LCC:
Where:
Date: Mar 8 2014 6:00 PM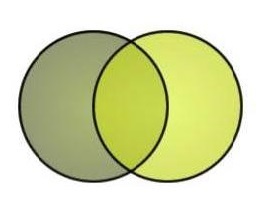 METAMIA is a free database of analogy and metaphor. Anyone can contribute or search. The subject matter can be anything. Science is popular, but poetry is encouraged. The goal is to integrate our fluid muses with the stark literalism of a relational database. Metamia is like a girdle for your muses, a cognitive girdle.