scientism
n=5
What:
"Libertarians cloak themselves in the language of freedom, going so far as to name their ideology after liberty, which is almost universally admired. Science chauvinists (my term for practitioners of scientism - "scientist" having been taken) do the exact same thing, invoking "science" as if the debate were "science: thumbs up or thumbs down?"
Writer: James
LCC:
Where:
Date: May 10 2014 2:13 PM
What:
"You see, Brian, who was my age, was the neighborhood bully. When my brothers and I were younger, Brian would always try to ruin our games by being the villain with extraordinary and undefeatable powers. When we got a bit older, he would be the aggressive hockey players as we played street hockey. He often hit the ball too hard for us to handle. Once we entered teenage years, he would push us around a bit. Thankfully, we moved before it got too serious."
Writer: Not Stated
LCC:
Where:
Date: May 10 2014 2:15 PM
Scientism
What:
"'Scientism' is that extrapolation. It takes the materialistic and mechanistic dimension of our experience, and projects it outward as if it provides an especially authoritative explanation. For some this explanation has 'authority' because it is fact based, but what passes for fact is at best a provisional interpretation based on a body of knowledge that is open to reinterpretation when new 'facts' are added. For me the advocate for scientism is like the colorblind man who lives in a grayscale world and finds reports of color nonsense."
Writer: Jack Whelan
LCC: B
Where:
Date: May 10 2014 2:22 PM
What:
"Scientism is like science, but is corrupted by dogmatic attitudes and practices that remove many if not all critical qualifications that go into defining science as a way of constructing aspects of our knowledge about the external world that are dynamic, local, at times intuitive, particular, open, subjective, social, cultural, skeptical, demanding of observation, based on testing, overt, self-critiquing, and at times even revolutionary."
Writer: Elizabeth Cummins Cogell
LCC:
Where:
Date: May 10 2014 2:24 PM
Scientism
What:
"Christianity is sun worship. Christianity is astro-theology. Christianity is ancient Egyptian history, Mithraism, and Sumerian myths. Christianity is an adaptation of something that predates Christianity by thousands of years. All modern religions have pagan roots. Modern religions are repackaged paganism. All religions have two sides to them. The exoteric side meant for the ignorant masses, and based on superstition. The esoteric side meant only for the elite initiates, based on occult knowledge, a true understanding of reality, psyche, consciousness, nature, cosmos. Things like Christmas, Easter, virgin birth, crucified and risen Savior, Noah and the flood, David and Goliath, and much more comes from the ancient world, and pre-dates christianity, or monotheism in general by thousands of years. Same applies to the symbol of cross. Religion is based on fear, obedience, uniformity. It's a method of mass mind control. It's a destroyer of individuality, free thought. You don't need religion to be moral. By the way scientism is it's own religion. All collective think cults are. Religion does the opposite of connecting you with divine. Conventional science does not understand matter. Materialistic academic science is incomplete on its own. True spirituality/study of occult is unique to each individual. My own path that I've chosen for myself is an individual path. I'm not a member of any group. I don't subscribe to any of specific religion, philosophy, ideology, science theory. I'm not Christian, Muslim, Buddhist, Hindu, Gnostic, Agnostic, Wiccan, Subscriber of conventional science, subscriber any specific political ideology. I'm just me. Myself and my mind in this world"

Nice train of thought, but it falls apart in the last sentence.
Writer: Karina Nalbandyan
LCC:
Where:
Date: Sep 10 2017 4:22 PM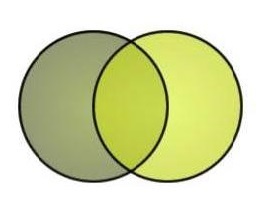 METAMIA is a free database of analogy and metaphor. Anyone can contribute or search. The subject matter can be anything. Science is popular, but poetry is encouraged. The goal is to integrate our fluid muses with the stark literalism of a relational database. Metamia is like a girdle for your muses, a cognitive girdle.