photosynthesis
n=6
Make Starch While The Sun Shines....
b: packing a lunch to eat later
What: "So, a plant doing photosynthesis is like you packing a lunch for yourself. There wouldn't be much point in packing the lunch if you weren't going to eat it later, ..."
Writer: Rene Fester Kratz et al.
LCC:
Where:
Date: Dec 13 2012 1:01 PM
The Oxygen Explosion.....
b: the Big Bang in evolution
What: "Photosynthesis is like the Big Bang in evolution", defends James Barber, one of the greatest worldwide experts in this matter. "Thanks to it we have evolution of life on Earth as we know it today".
Writer: James Barber
LCC: QH
Where:
Date: Dec 13 2012 1:03 PM
Infantile Physiology
b: an infants trial and error
What: "The emergence of photosynthesis is like an infant's trial and error development as she seeks nourishment from her parents out of a deep desire to exist." A fuzzy yet enjoyable discussion of a film about the earth and all that stuff......
Writer: Julianne Lutz Warren
LCC:
Where:
Date: Dec 13 2012 1:10 PM
And Jesus Is The Chlorophyll
What: "And without this light then no growth takes place. And without this light, even a plant that previously was alive and is cut off from light for a long period of time will eventually die, won't it? This photosynthesis is like this spiritual light that we're talking about. A Christian just can't grow without love, without this spiritual light."
Writer: James Dearmore
LCC: BL
Where:
Date: Dec 13 2012 1:14 PM
b: money put into a savings account
What: "To enable "autotrophs" (Plants) to make food they have to be able to trap energy from sunlight and convert it into chemical forms like glucose (a simple sugar). Energy produced by photosynthesis is like money put into a savings account for future needs. Animals and other "heterotrophs" must be able to "cash in" and withdraw these food savings when they need them. When they need the energy they must have access to the energy!"
Writer: drhglatzer
LCC:
Where:
Date: Oct 25 2013 3:19 PM
Photosynthesis And Cellular Respiration
b: Hub area of Scooby Doo: Unmasked the videogame
What:
To access new levels, you must find clues and trap pieces within the hub area, which can be the reactants of photosynthesis. The clues can be the carbon dioxide. also, you have to collect trap pieces that reveal hints about how to progress through a level. trap pieces can be water in photosynthesis. So, clues(carbon dioxide or 6co2) + trap pieces (water or 6h20) yields scooby doo (character you play as and also solar energy) to advance to the next level. In the next level (cellular respiration) you will collect ingredients (glucose) + scooby snacks (oxygen). So, ingredients (glucose or c6h12o6) + scooby snacks (oxygen or 6o2) uses shaggy's food cart (chemical energy) to let scooby find more clues(create carbon dioxide or 6co2), find more trap pieces (water or 6h2o) and even scooby's lives(which can be ATP used for work). To conclude, here is the photosynthesis formula and the cellular respiration formula: 6co2 (6 clues)+6h20(6 trap pieces) yields solar energy(scooby doo) to produce c6h12o6(or to be able to find ingredients in the next level that is cellular respiration)+6o2(ability obtain scooby snacks) Cellular respiration formula: c6h12o6(ingredients)+6o2(trap pieces) uses transforms chemical energy(ingredients) to usable ATP(scooby's life)+co2(clues)+h2o(trap pieces).
Writer: darkblobbob
LCC:
Where: Reference Link Has Evaporated
Date: Mar 15 2016 5:55 PM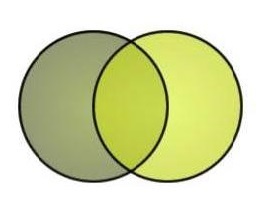 METAMIA is a free database of analogy and metaphor. Anyone can contribute or search. The subject matter can be anything. Science is popular, but poetry is encouraged. The goal is to integrate our fluid muses with the stark literalism of a relational database. Metamia is like a girdle for your muses, a cognitive girdle.