methylation
n=13
What:
"DNA methylation is like a pair of chemical handcuffs," says USC/Norris molecular biologist Peter Laird, Ph.D. "It marks part of the DNA as a part that should not be used. The gene is intact; it has just been silenced."
Writer: Peter Laird, Ph.D.
LCC:
Where:
Date: Aug 19 2014 4:25 PM
b: dust settling on an unused switch
What: "Taylor explained that methylation is like dust settling on an unused switch-it effectively stops the cell from flipping on certain genes.If a cell can no longer turn on critical developmental programs, it might be easier for it to become a cancer cell, he said."
Writer: Jack Ta ylor, M.D., Ph.D.,
LCC:
Where:
Date: Aug 19 2014 4:27 PM
What:
"methylation is like a 5th base in DNA"
Writer: Yann Abraham
LCC:
Where:
Date: Aug 19 2014 4:29 PM
What:
"If we think of the genome as sentences, your DNA - or letters - are what is inherited from your father and mother," he continued. "The DNA methylation is like the punctuation marks that determine how the letters should be combined into sentences and paragraphs that are read differently in the different organs of the body - the heart, the brain, and so on. What we've learned is that these punctuation marks are attentive to signals that come from the environment, and that they take cues from living conditions in childhood. Essentially, they act as a mechanism, we believe, for adapting the DNA to the fast-changing world."
Writer: Moshe Szyf, Ph.D., McGill professor of pharmacology
LCC:
Where:
Date: Aug 19 2014 4:31 PM
What:
"Epigenetic methylation is like putting on a glove. If your hand is a gene and you put a glove on, you cover up the hand (gene) and it can no longer be seen (function). "
Writer: Not Stated
LCC:
Where:
Date: Aug 19 2014 4:32 PM
b: adding an extra tooth to a zipper
What:
"In chemical terms, it picks up an extra building block that changes its shape. Methylation is like adding an extra tooth to a zipper so it doesn't work properly "
Writer: Patrick C. Walsh
LCC:
Where:
Date: Aug 19 2014 4:34 PM
What:
"The answer lies in 'epigenetic' changes that alter how some of the bees' genes are used, without changing the underlying DNA. Amdam and her colleague Andrew Feinberg found that the shift from nurse to forager involves a set of chemical marks, added to the DNA of few dozen genes. These marks, known as methyl groups, are like Post-It notes that dictate how a piece of text should be read, without altering the actual words. And if the foragers change back into nurses, the methylation marks also revert."
Writer: Gro Amdam
LCC:
Where:
Date: Aug 19 2014 4:37 PM
What:
"DNA methylation is like the annotation on the instruction booklet that is our chromosomes. Each cell contains the same 'complete booklet' of genetic code, but through the release of chemicals, methylation tells each cell how to 'read' its own specific instructions," said Cedar, who has been a professor on Hebrew U's medical faculty since 1981.
Writer: Chaim Cedar
LCC:
Where:
Date: Aug 19 2014 4:40 PM
What:
There are different types of epigenetic marks, and each one tells the proteins in the cell to process those parts of the DNA in certain ways. For example, DNA can be tagged with tiny molecules called methyl groups that stick to some of its C letters. There are proteins that specifically seek out and bind to these methylated areas, and shut it down so that the genes in that region are inactivated in that cell. So methylation is like a blue highlighter telling the cell "you don't need to know about this section right now."
Writer: Catherine Ennis PhD.
LCC:
Where:
Date: Aug 19 2014 4:43 PM
What:
"Also, it appears that methylation is like an enormous fire-hose spraying methyl groups everywhere in the genome to dampen the ground and prevent any small fires (viruses) from igniting. How much stock can you put in research findings that hinge on the appearance/disappearance of 1 or 2 errant methyl groups?"
Writer: dendrite
LCC:
Where:
Date: Aug 19 2014 4:46 PM
What:
"DNA methylation is like the brakes on a car, because it stops genes from running, stops gene activity. When we look at cancer cells under the microscope, we see lots of broken chromosomes."
Writer: Dr. Hsien-Hsien Lei
LCC:
Where:
Date: Aug 19 2014 4:48 PM
b: a series of paperclips
What: "If the genome is like a genetic cookbook filled with recipes for making all of the cells in a plant or animal, the process known as methylation is like a series of paperclips pinning certain pages together to render those recipes unreadable.Methylation tailors gene expression, allowing every cell in the organism to carry all the recipes, but permitting access only to the instructions each specific cell type needs."
Writer: Mary Gehring
LCC:
Where:
Date: Aug 19 2014 4:50 PM
a: methylation of cytosine ~
What:
" The methylation of cytosine is like a traffic light in that its absence allows the gene to be on, and its presence forces the gene to be off. We need 5-methylcytosines in our genome, but we need them in the right places in the right cells. A few methyl groups are misplaced and a healthy cell that knew its place in the body becomes a cancerous cell that can overrun the body. Four atoms can take a life."

A good essayist she is in the link.
Writer: Jennifer Armstrong
LCC:
Where:
Date: Aug 19 2017 12:34 PM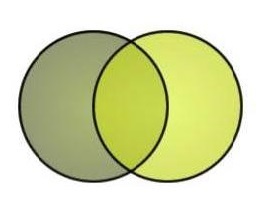 METAMIA is a free database of analogy and metaphor. Anyone can contribute or search. The subject matter can be anything. Science is popular, but poetry is encouraged. The goal is to integrate our fluid muses with the stark literalism of a relational database. Metamia is like a girdle for your muses, a cognitive girdle.