breaking bad
n=14
Breaking Mad Men?
What: "Breaking Bad is like Mad Men it is completely unlike anything else you might watch on TV so it constantly surprises you in not knowing what to expect. The problem with most shows is people are bored by the formula."
Writer: Tim Surette
LCC:
Where:
Date: Apr 10 2012 10:35 PM
Breaking The Cohen?
What: "Breaking Bad is like a Coen Brothers movie with a more humanistic moral compass, or like The Wire with less of a social agenda and more of a cosmic one."
Writer: Jon Abrams
LCC:
Where:
Date: Apr 10 2012 10:43 PM
Waiting For Meth?
What: "If Breaking Bad is like a Beckett play, then this episode is like Waiting for Godot, if Godot finally decided to show up." A discussion about the 4th season of this show.
Writer: Cynthia Ellis
LCC:
Where:
Date: Apr 10 2012 10:46 PM
Breaking Reese's Peanut Butter Cup
b: eating a giant Reese's Peanut Butter cup
What: "Watching Breaking Bad is like eating a giant Reese's Peanut Butter cup: There is no point at which I would voluntarily stop consuming it ... it's that good. "
Writer: verde
LCC:
Where:
Date: Apr 10 2012 10:48 PM
2 Shows In One
b: the X Files' druggy younger nephew
What: "So in TV pedigree, Breaking Bad is like the X Files' druggy younger nephew, and that must make Carter's brand-new female-led show like Breaking Bad's second cousin, right? We'll just have to wait to count how many thumbs and eyebrows it's got."
Writer: Not Stated
LCC:
Where:
Date: Apr 10 2012 10:53 PM
Breaking Bad ~=dexter
b: Dexter without a reset button
What: "While the premise is very different, Breaking Bad reminds me of Dexter in that it combines science, violence, family life, a big secret, and dark humour. However, I'm enjoying it even more than Dexter for one critical reason: there's no 'reset' button."
Writer: heyyoudvd Noob
LCC:
Where:
Date: Apr 10 2012 10:58 PM
Not One Watches Either
What: "The best comparison is to say Breaking Bad is like Brazil in soccer, it's amazingly good but no one really watches soccer or this show so it goes mostly unnoticed except by the most astute of fans"
Writer: Dantzler Smith
LCC:
Where:
Date: Apr 10 2012 11:02 PM
The Mount Rushmore Of Television Shows
What: "Breaking Bad is like Abraham Lincoln. I just saw the show within the past four weeks (like how Lincoln came later than some other presidents on the monument) and it was amazing. Season 3 of Breaking Bad is probably my favorite single season of television ever (just like many consider Lincoln to be the greatest president ever)." The blog is a comparison of the 4 presidents on Mount Rushmore and the 4 best TV shows.
Writer: Adam Kaplan
LCC:
Where:
Date: Apr 10 2012 11:09 PM
More Powerful Than A Speeding Meth Lab
b: Superman, but as an anti-hero
What: By day a high school chemistry teacher. By night he's a meth cook and supplier of the worstest drug for the some for the wortest people on the planet. The TV show has him constantly walking a tight rope between these 2 personae and these 2 different worlds. This is what makes the show so good. Mr. White is somewhat like superman, but of the dark side.
Writer: LucretiaMia
LCC:
Where: Reference Link Has Evaporated
Date: Apr 11 2012 2:10 PM
What:
Writer: Lucretia
LCC:
Where: Reference Link Has Evaporated
Date: Mar 28 2014 10:05 PM
What:
"I'm sure Breaking Bad resonates with everyone a little differently, but to me, it is a story of entrepreneurship, not a failed venture mind you (Walt does come out with quite a bit of money), but entrepreneurship gone wrong."
Writer: Zach Abramowitz
LCC:
Where:
Date: Jun 15 2014 5:54 PM
b: self-actualisation gone wrong
What: "A lot has been written about what Breaking Bad says about American society: from Breaking Bad as metaphor for US foreign policy, to a commentary on vulture capitalism; and so on. Gilligan has said, rather simply, that it's about actions having consequences. But for me, the most striking aspect of it is the tension between the individual and society; between living for yourself and living for others. In Breaking Bad, seeking the best for yourself as an individual does not achieve the American Dream. Indeed, the mayhem left in the wake of Walter White is a really a challenge to the cult of individual freedom and its off-shoot, the cult of self-actualisation (the bastard child of Carl Jung and Oprah Winfrey). Attempts at self-improvement are everywhere in Breaking Bad, from new age teepee retreats in the desert, to drug rehab groups, kleptomania therapy, to immigrants building business empires. "
Writer: Simon Riley
LCC:
Where:
Date: Jun 15 2014 6:02 PM
What:
"There is one other dichotomy of cancer as metaphor that "Breaking Bad" exemplifies to the hilt. Because cancer functions metaphorically as a reification of capitalism, Walter engages in two kinds of symbolic behavior: before his diagnosis he stands for early capitalism with its sagacity, accounting, and thrift. After his diagnosis he is the embodiment of post-industrial capitalism -expansionist, excessive, speculative, or as Sontag would say he represents "an economy that depends on the irrational indulgence of desire")."
Writer: Stephen Kuusisto
LCC:
Where:
Date: Aug 31 2014 3:14 PM
b: modern-day Greek tragedy
What:
"Through Bryan Cranston's six-time Emmy winning performance, viewers witnessed a modern-day Greek tragedy-a man who claims to be protecting his family but ends up destroying them, along with Jesse (Aaron Paul), his protégé and greatest victim."
Writer: Emma Dibdin
LCC:
Where:
Date: Jan 19 2018 10:46 PM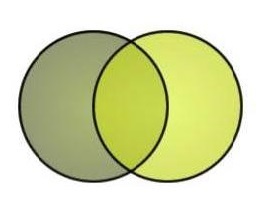 METAMIA is a free database of analogy and metaphor. Anyone can contribute or search. The subject matter can be anything. Science is popular, but poetry is encouraged. The goal is to integrate our fluid muses with the stark literalism of a relational database. Metamia is like a girdle for your muses, a cognitive girdle.