analogy
n=14
Analogy Is Like Cognition
What: "Analogy is like Cognition: Dynamic, Emergent, and Context-Sensitive." An academic paper on how analogy is used in thinking.
Writer: Boicho Kokinov
LCC: BF
Where:
Date: Oct 2 2011 8:38 PM
Analogy Is Like Metaphor
What: "Analogy is like metaphor in that it associates two things that are essentially dissimilar. The difference is that the comparison is made more explicit by the use of words such as 'like', 'as', 'than' or 'resembles'. Analogies provide flavour in your presentation by painting vivid pictures that people can really see, instead of abstract concepts that are hard to grasp."
Writer: admin
LCC:
Where: Reference Link Has Evaporated
Date: Oct 2 2011 8:49 PM
Analogy As Paint Primer
What: It helps concepts and ideas stick in you brain the way primer paint helps the next layer of paint stick to the surface of a car, house or any other object being painted
Writer: LucretiaMia
LCC: BF
Where: Reference Link Has Evaporated
Date: Apr 26 2012 12:00 PM
The Mental Pelican
b: Pelican diving in the water a fish
What: The mind is like looking at the ocean. There is a lot to see on the surface, but there is a lot more that's hidden. Mentally, when you analogize, you are going beneath the surface to get something. What are you getting? For any given person, it not clear. But if you want an analogy about an analogy, think of a Pelican diving for a fish. They skim the water's surface looking for something to eat. When they sense that somethings good right below the surface they momentarily plunge below the surface and grab the goodies. Learning with an analogy, a good analogy has a similar feel.
Writer: LucretiaMia
LCC:
Where:
Date: Jul 30 2012 1:14 PM
What:
Writer: Gentner, D., & Smith, L. A
LCC:
Where:
Date: Mar 16 2014 3:07 PM
What:
"When teaching, an idea is often put forth and the students may not grasp it. It's like sailing into the wind. So what do you do? You tack with an analogy. You move to the side so that in the end you will make progress towards a goal that can't be reached directly. "
Writer: Not Stated
LCC:
Where:
Date: May 5 2014 7:10 PM
What:
The link is a discussion of the difference between analogy, simile and metaphor in the context of a jury trial. The question is, which form is most effective in persuading a jury to believe your case.
Writer: Not Stated
LCC:
Where:
Date: Jan 26 2015 8:02 PM
b: taffy pulling machine for your concepts
Writer: Not Stated
LCC:
Where:
Date: Feb 10 2016 12:40 PM
Analogy
What: "An analogy is like a car. If you take it too far, it breaks down."
Writer: Don Beckstead, MD
LCC:
Where:
Date: Jul 15 2010 11:22 AM
A Pedagogical Analogy
b: the scaffolding on a building
What: An analogy, in a learning context, is like the scaffolding on a new building. The scaffolding helps construct the building the way an analogy helps build understanding of a concept. The analogy is not the concept and scaffolding is not the building. The analogy is a means to an end.
Writer: mattyflynn
LCC: LB
Where:
Date: Oct 1 2010 12:44 AM
Cognitive Regurgitation
b: Cognitive regurgitation
What: With association cognition, the ideas you currently hold are brought to the surface and associated or mixed with something else. The idea is remixed with other stuff, the way a cow chews its cud and mixes it with new hay.
Writer: TheCow
LCC:
Where:
Date: Aug 24 2011 4:56 PM
An Analogy Is Like A Tree….
What: 'For years, I've been trying to express how everything ties into everything else. A big part of understanding any given thing is relating that thing to other things like it. So, a big part of learning is analogy."
Writer: Jen McCown
LCC:
Where:
Date: Oct 2 2011 8:35 PM
Motor Oil For Learning
b: a lubricant for your concepts
What: There is much written about how analogy is an essential part of how humans learn and think. In a teaching context, analogies help to extend a students current concepts. In some ways, they help a concept slide into another space, helping a student to process and assimilate new information.
Writer: LucretiaGemanica
LCC: LB
Where: Reference Link Has Evaporated
Date: Feb 8 2012 5:10 PM
a: cell analogy projects ~
What:
The link has a page with several cell analogy projects as well as some other things.
Writer: Not Stated
LCC:
Where:
Date: Dec 13 2014 1:08 PM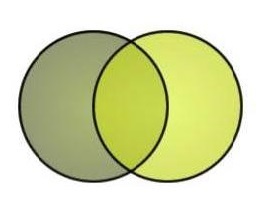 METAMIA is a free database of analogy and metaphor. Anyone can contribute or search. The subject matter can be anything. Science is popular, but poetry is encouraged. The goal is to integrate our fluid muses with the stark literalism of a relational database. Metamia is like a girdle for your muses, a cognitive girdle.